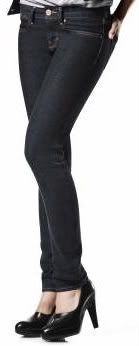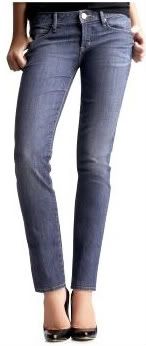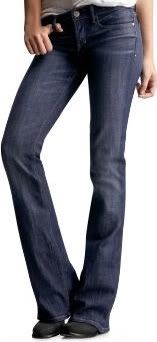 Ok, I admit it, I have never been the most avid denim-wearer. Despite my envy of the ladies that look fantastic in their skinny jeans, I always seem to stick to my girly dresses. I think it's mostly because it's difficult for me to find a pair of jeans that fit great, especially for under $100 (I refuse to pay more!), and that's a bummer because it really does limit my wardrobe choices.
So when I was approached recently to become a "Brand Enthusiast" for one of my favorite brands,
Gap
, I jumped at the opportunity! Gap is unveiling a new line of premium denim this summer called Born To Fit, and they are eager to get the word out about these completely re-engineered jeans. Available in three women's styles -
Always Skinny
,
Real Straight
and
Sexy Boot
- their new jeans promise to have the great fit and feel of premium denim at very wallet-friendly prices, which sounds pretty great to me. I can't wait to receive my jeans in the mail so I can give my full review! Until then, I'm dreaming of a new wardrobe world for myself, one in which I will be wearing playful and sexy outfits like the ones I've assembled below...
Check roll up c
owl
 top, $50, Topshop; lightweight tassle scarf in Purple Muse, $34.50, Gap; Lanvin metallic woven slingback sandal, $381.23, Barneys.com; leather foldover hobo, $158, Gap; Sexy Boot jeans, $59.50, Gap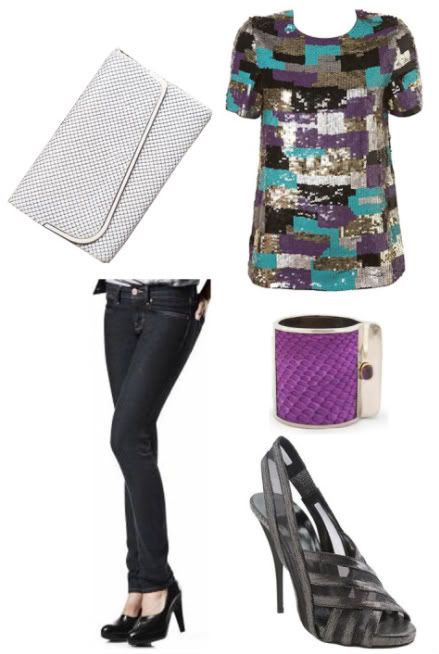 A note: I feel very lucky that I was chosen to be a Brand Enthusiast for Gap because I am a longtime fan of their aesthetic and commitment to cool clothes at a reasonable price. Still, although I am not being paid to perform this role, I will file Gap-related posts under "sponsored content."