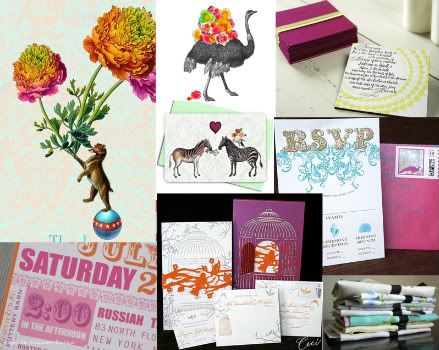 Amongst all the engagement celebrating, I've been having some fun putting together my wedding inspiration boards. The first thing I usually think about when planning an event is print materials, so I've been pulling some of my favorite invitation images. What I know for sure is that I want a look that is eclectic, feminine and playful, maybe with a bit of a vintage carnival or circus theme. Funny animals (but no peacocks!) must make an appearance, and I want lots of bold color! My color palette is looking like fuschia and violet, with accents of tangerine, turquoise, chartreuse, green and black. Basically, everything you seen in the lovely
Enfin, La Voila!
seal image in the top left corner.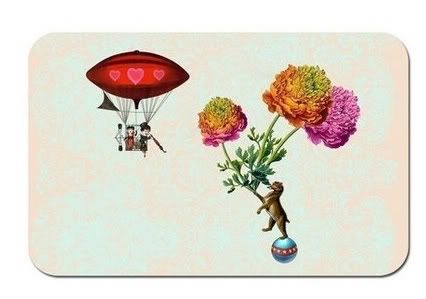 So cute, don't you think?! Lucky for me I have already hired an amazing designer, the super-talented Cheyenne Panzeter of
LoveLeigh Invitations
(she did my blog banner too!), so I am assured to have save-the-dates and invitations that fit my look perfectly. I can't wait to share more of my ideas as they come together, and can't wait to hear your thoughts!
(p.s. You can see a larger version of my board
here
!)