Hope you all have a very happy fall weekend! I will be immersed in various fun wedding activities, from a bachelorette party to a marathon Sunday afternoon of crafting. Can't wait for it all!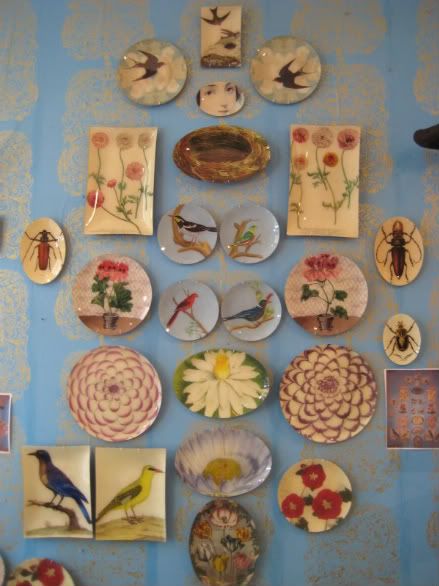 John Derian really is the epitome of home decor chic (at least in my opinion), so don't miss your chance to
win
that gorgeous paper weight!
Happy weekend, everyone!
(Image from top:
Gemma Comas
; Petulia's Folly store by Elizabeth)