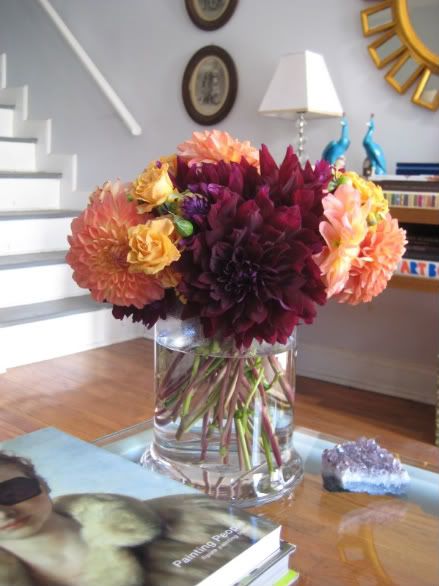 I planned a big gala event this weekend which involved many, many lovely dahlia arrangements. So guess who got to bring home some flowers to decorate her home? I broke them up into big and small groupings and scattered them around the house, from the living room coffee table to my kitchen window, so no matter where I am in the house I'm surrounded by beautiful blooms! Here are some of my favorite vignettes...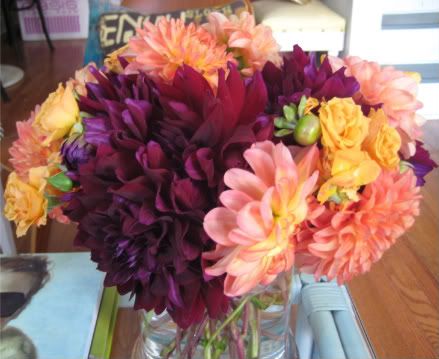 My bedroom dresser. The funny silver bulldog is a HomeGoods find...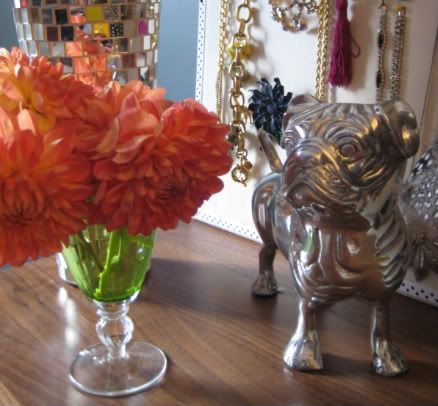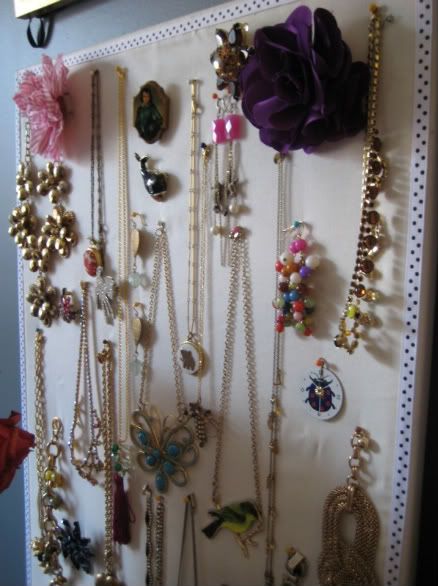 One of my jewelry displays... just an Ikea bulletin board covered in muslin...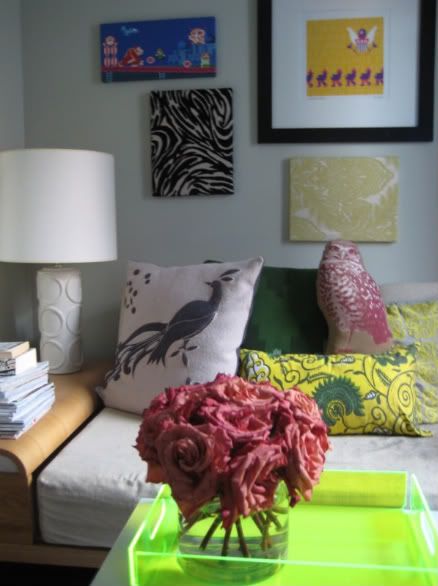 The offic
e sofa with a glimpse of our fun picture wall... I think the terra cotta roses look gorgeous on the neon yellow drink tray!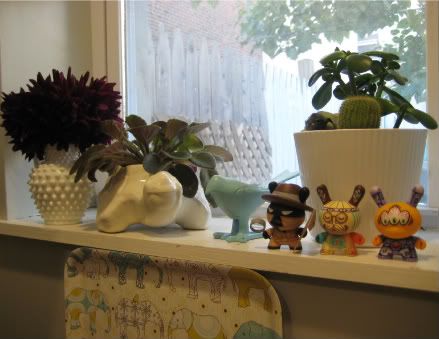 The kitchen window is full of playful knicknacks, which makes washing dishes much more pleasant. The turtle flower planter and the hob nail pitcher are flea market finds. And the Dunnies are courtesy of my friend Ingrid's wedding (she wrapped them up as favors!)