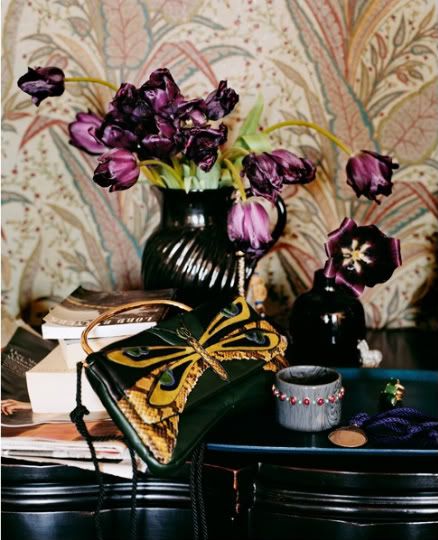 Here's wishing you all a happy weekend! I'm leaving you with a couple lovely vignettes photographed by
Melanie Acevedo
. Personally, I hope I'm going somewhere tonight that necessitates a sexy clutch like the one on that black dresser! And then maybe tomorrow morning I'll have my cup of hot cocoa, throw on a fab embellished jacket and elbow-length gloves (one of my favorite things), and head out for some flea market-hunting....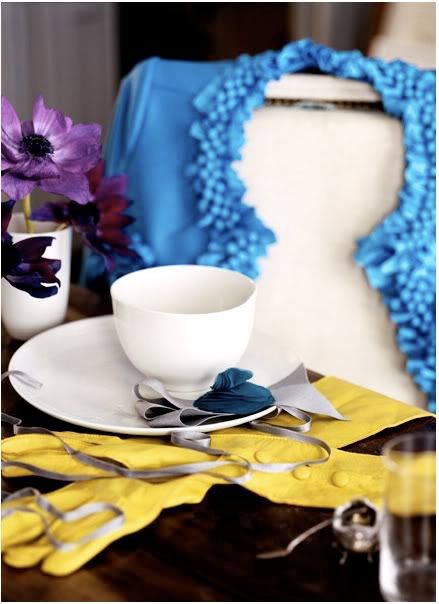 What I will definitely be doing this weekend is looking forward to the results of my engagement photo shoot with Heidi from Our Labor of Love. I can't wait to share them with you next week!!
Until then, have a great one!