Seriously, Gabriella Kiss creates the most beautiful jewelry I have ever seen. I became a fan immediately after seeing her work at the most lovely boutique in Philadelphia,
Egan Day
(if you recall, I blogged about this shop back in the spring). Kiss is a true artist, and her work is clearly inspired by nature, which I love. These bird earrings for example, are divine...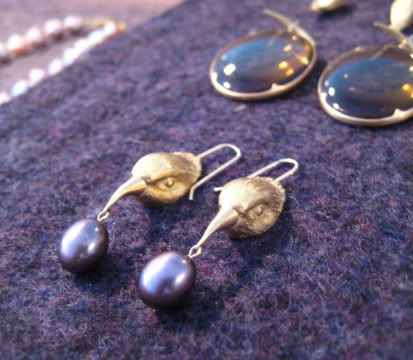 So when my sweetie asked me to marry him, AND bestowed me with a spectacularly gorgeous Gabriella Kiss engagement ring... well, how could I not be over the moon! (I admit, I would have been over the moon even if he had given me something from a cracker jack box, but he did not do that so...) An oval, rose-cut diamond, bezel set in yellow gold - he couldn't have picked out something more perfect if I had been there with him. It is the ideal combination of antique-y and sleek, and I love it...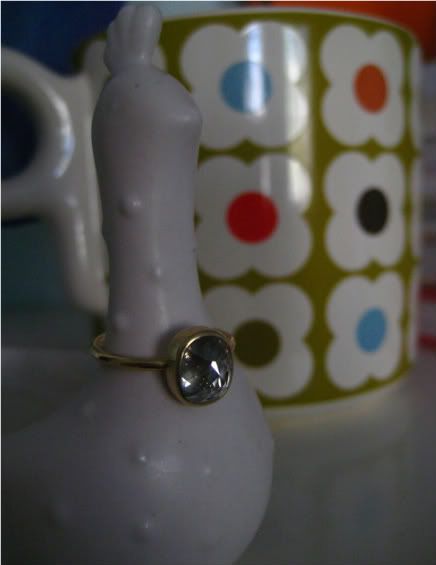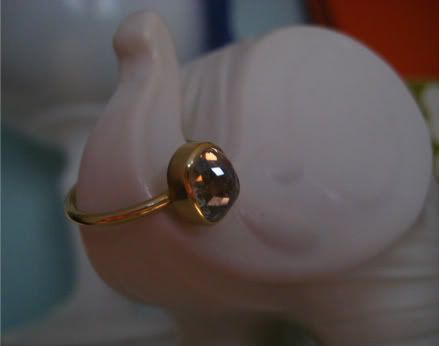 My guy is awesome and has great taste, and I'm a very lucky girl indeed...
Gabriella Kiss creates so much luxe eye candy though, you really have to take in the variety of unique pieces. Her work is not sold online, but
Egan Day
here in Philly (or
Quadrum Gallery
in Boston) will gladly send you photos and ship your purchase directly to you. Here's a few more of my favorites...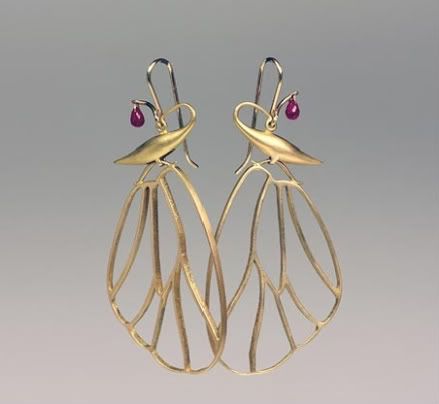 (Images via Quadrum Gallery, Egan Day, and yours truly)