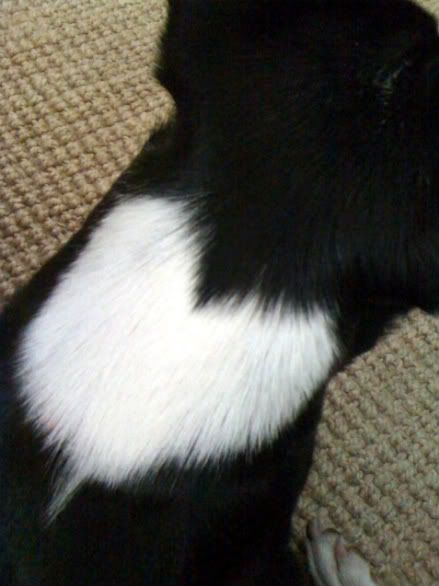 Congrats to my very good friend Lisa who is celebrating the first anniversary of her blog,
...Just Over the River
. She writes about life, decorating, and house renovation, specifically of her adorable bungalow house (just over the river) in New Jersey. Recently she and her guy acquired a new addition for the house, a dog - pictured above - who has the most amazing heart-shaped spot on his coat. Love! Anyway, do check her blog out when you have a chance - there are many inspiring projects and stories to take in...