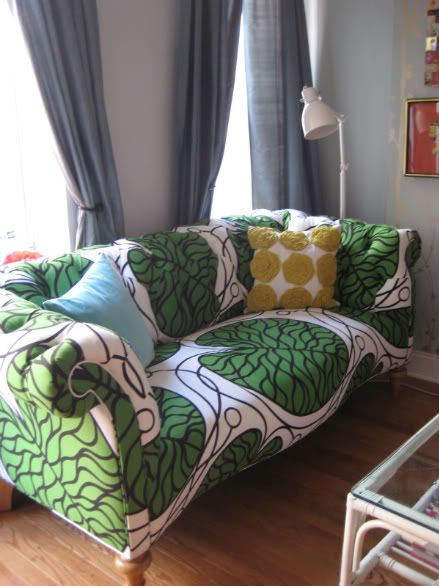 I have a new sofa. It's pretty awesome. Normally this would be the kind of purchase that I would belabor for months, but an unexpected opportunity arose to buy this sofa for a very, very good price (
working for Urban Outfitters does offer a few perks
) so I kind of jumped on it. It's Anthropologie's
Milo sofa
in Marimekko's Bottna upholstery. I love the rolled arms and tufting - very classic Chesterfield, but the print makes it totally fun and fresh. I realize there's a lot going on now in my living room - perhaps too much? - but for now I'm feeling things out. I may do some redecorating later this summer - new paint, curtains, etc - if necessary. Anyway, here are a few more views, plus some random shots from around the room...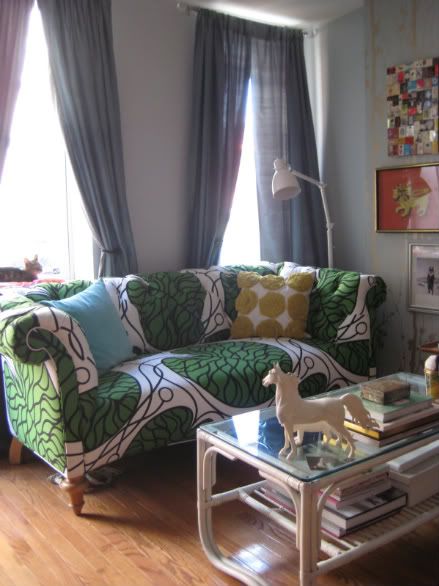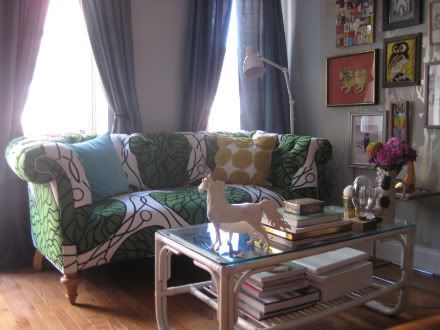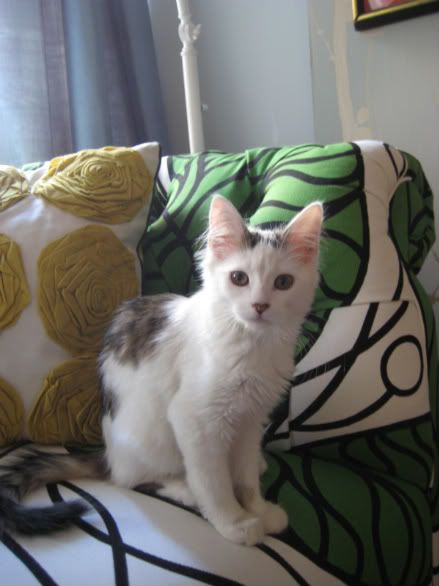 My little Maude likes it very much...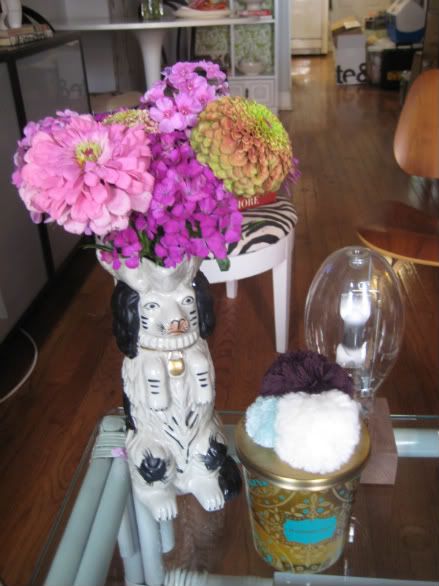 New vase on the coffee table - one of the items I collected for my wedding centerpieces. I like his hat of flowers.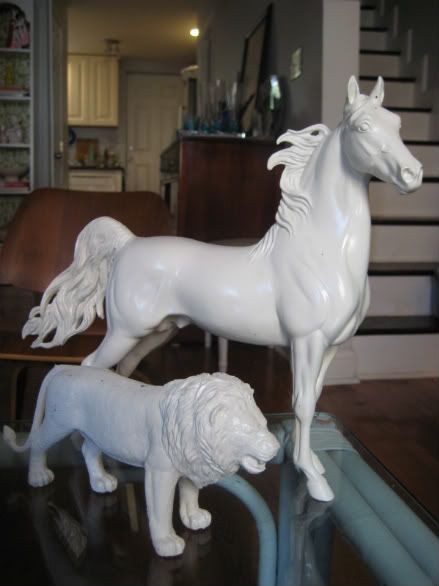 Also leftover from the wedding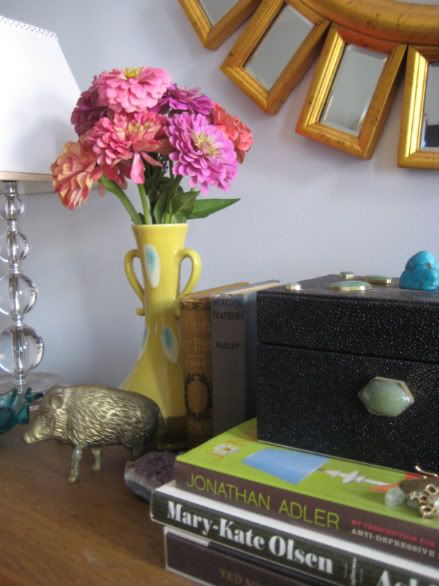 A "new" old vase from a recent flea market adventure

One last kitten shot, because I can't help myself..