I've been playing around with
Svpply
, the relatively new site that allows you to keep track of all the goodies on your online shopping wish list...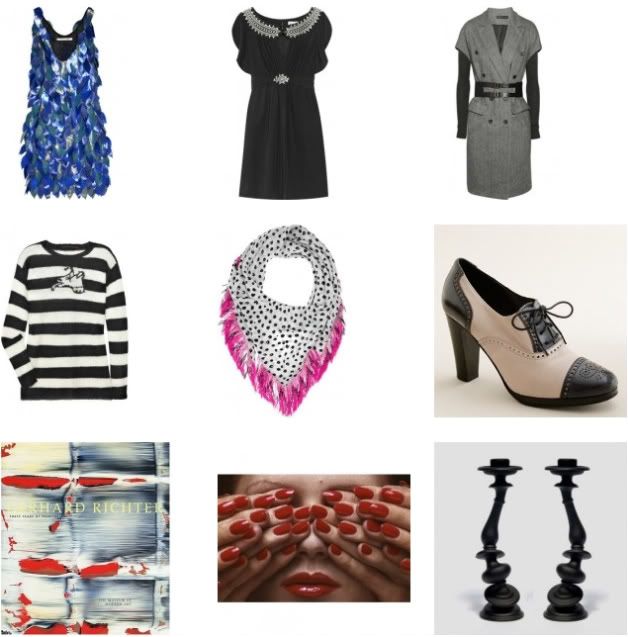 Svpply incorporates some of the social networking capabilities of a Facebook so you are able to follow other shoppers whose lists you particularly admire. I like it mostly for keeping track of my most-desired online steals and not-so steals. What you see here is my current list, a mish-mash that includes a leaf-festooned DVF dress, Guy Bourdin and Gerhard Richter coffee table books, a fringed
Prova
scarf, two-toned, heeled oxfords from J.Crew, a
Happy Menocal
matador watercolor print, and sexy/badass Alexander Wang platform heels...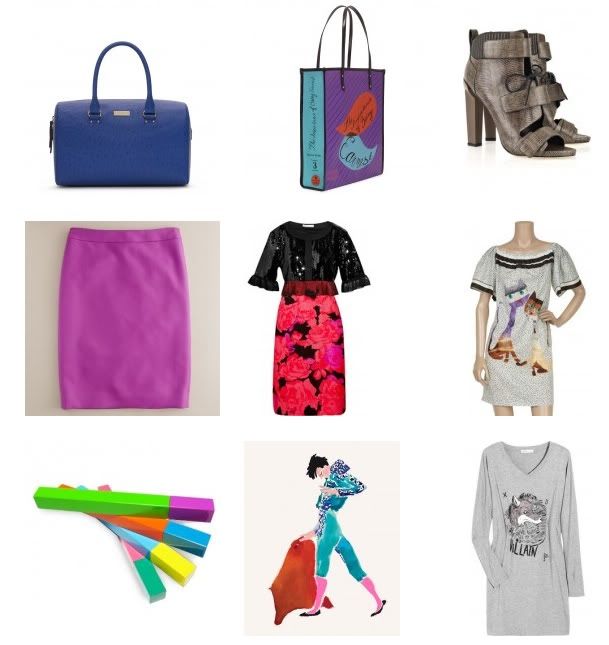 Have any of you tried it? If so, what do you think?
(For more info on images, check out Peacock Feathers'
 Svpply page
...)