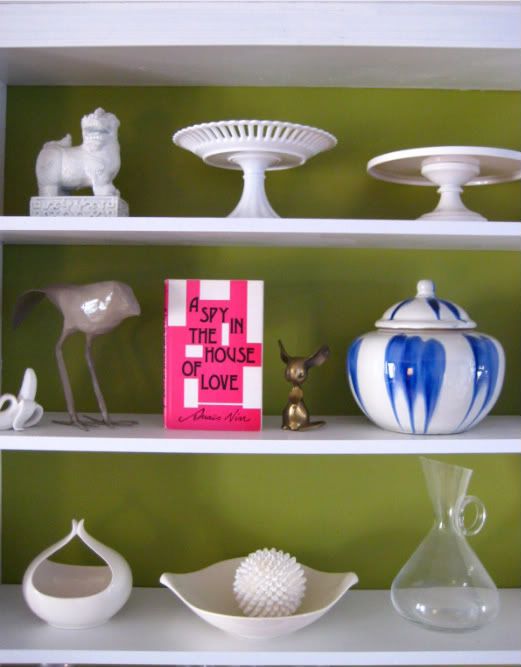 Collecting - it's so much fun. While not obsessed with any one particular thing, I do keep my eyes peeled for unique vintage jewelry and clutches, art and design books, quirky animal knicknacks, and most recently, vintage novels from the 40s-60s with bold, graphic covers. 

Especially now, with the addition of my built-in bookcase, finding these dazzlingly-designed book covers has become even more exciting since I have a special place to showcase them. It's great to find a classic work by a significant author, or a first edition in pristine condition, but I also love finding an obscure book with a fabulous, colorful dust jacket. They are perfect to decorate with too,  like a small, unique work of art!
So how does one find books like these? I like to visit good used book stores, such as
Brickbat Books
in Philly, as well as flea markets, antique marts, and of course, eBay. With eBay, you need to know what to search for though. I search for specific titles and authors after looking at sites such as
The Book Cover Archive 
or even
Kate Spade
.
Two questions for you - what kind of things do you collect? And what do you think about decorating with books?