I've been on a bit of a decorating tear lately. This week, it's been all about the guest bedroom/office. How great are these ikat curtains?
I made them in about 1 hour last night, using this fabulous $5/yard ikat
(
from
Jo-Mar
, the most awesome fabric store ever, for those of you who live in Philly
)
and a roll of Stitch Witchery. I'm calling this room my 48-hour project. A year ago it was a super cute little bedroom and office. But due to laziness and storage issues, it turned into a giant, messy closet and has gone mostly untended since our wedding.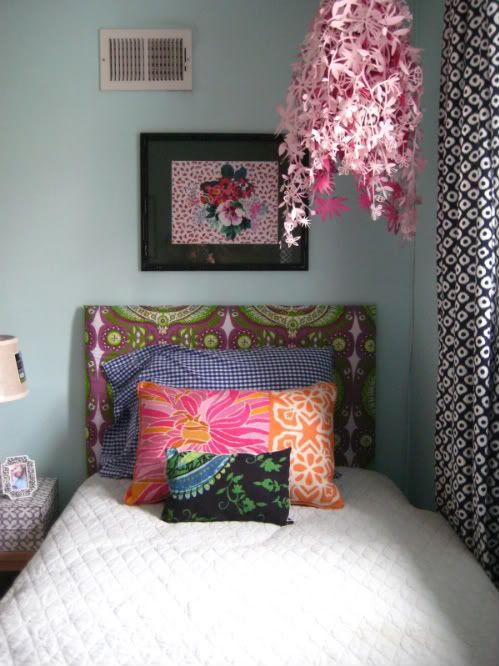 But since Wednesday, I've cleaned out the boxes and junk and refreshed the whole space using decorative objects I had lying around the house. I did a quick recover of the headboard (
please ignore the ugly air vent above it
), using a scrap of fabric found at an Urban Outfitters sample sale. The pink and orange pillow came from that sale too -
$3 - yay! - 
and the small peacock pillow was made for my wedding. The framed print is from 
Lulaland
 and was a wonderful shower gift that had yet to find a home.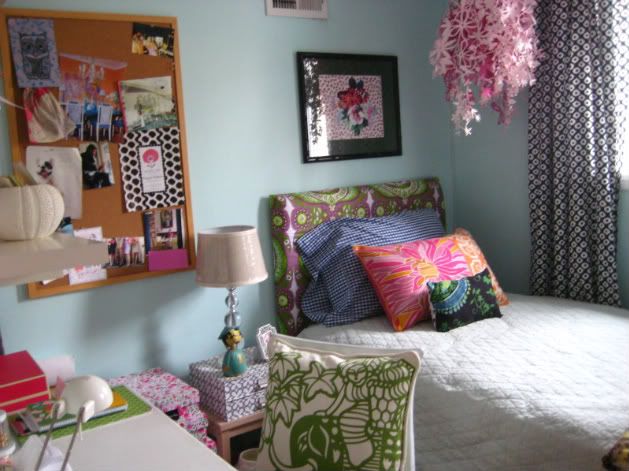 The Tord lamp and the Thomas Paul pillow were holdovers from the original version of the room, and the office supplies are from the Container Store and those adorable Liberty-esque storage boxes are from the Christmas Tree Shop.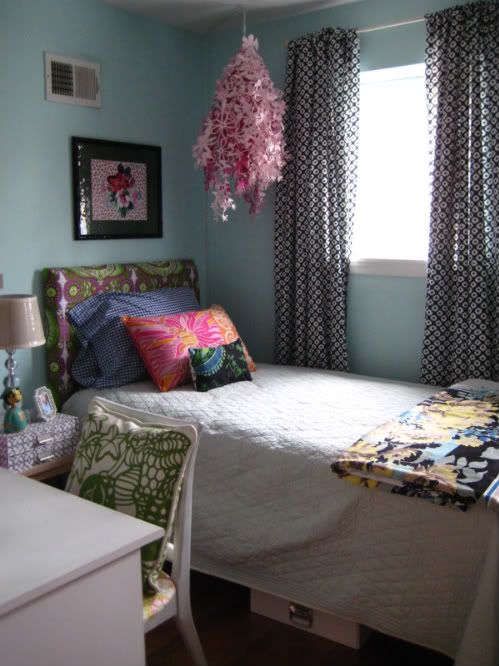 I still have a few more things to do - clean up the craft corner and organize my desk - but it's coming along nicely I think. The best thing though is just having a bright, colorful, pattern-filled space to enjoy...