I proclaimed several weeks ago that I am officially done with winter. No more boots, tights, or parkas. I'm wearing spring clothes if it kills me...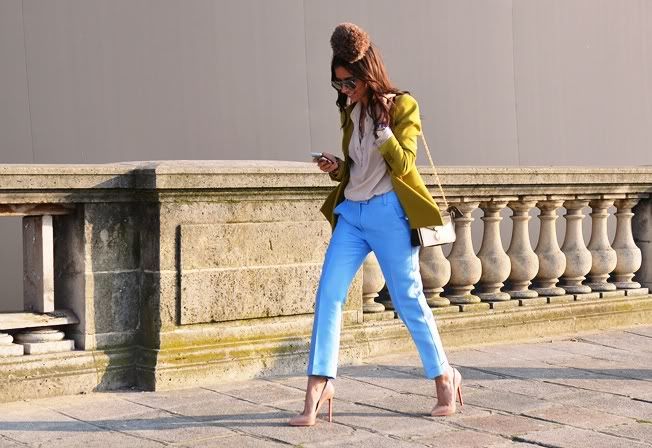 Of course it was 40 degrees in Philly this weekend, so it's obviously not time for cotton dresses and totally bare legs yet. But there are ways to bring a lighter look to these last days of March! I'm wearing a lot of rolled up hems with funky, high-heeled sandals and bright color-blocking with nude heels and blazers. I'm also wearing this shoe a lot....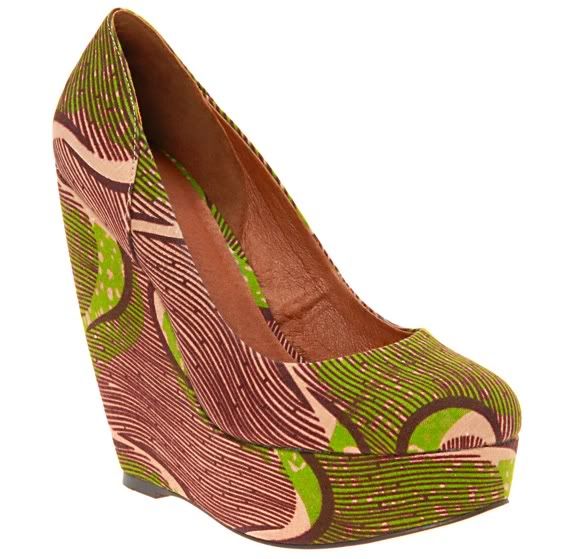 I'm not typically an
Aldo
shopper (I fully admit to being a shoe snob!), but
these
were sitting in the window at the store in Soho just waiting for me. Super high wedge, eye-popping pattern, and a great price - yay! They remind me of something from
Suno's amazing SS2011 collection
, which I have been obsessing over lately. 
So tell me - how have you been incorporating spring looks into your wardrobe?