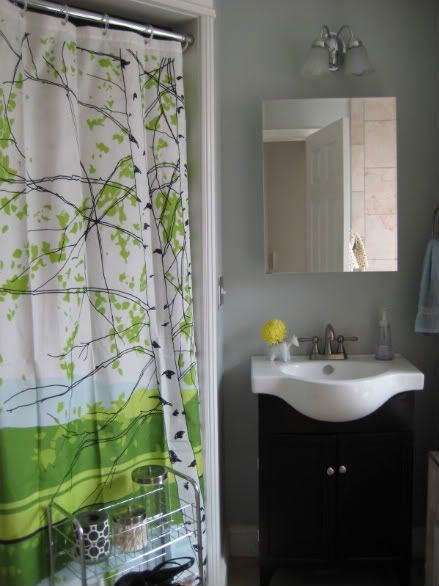 Marimekko's "
Kaiku
" pattern is a favorite of mine, so when I recently came across the shower curtain in the sale room at
Anthropologie
I just had to pick it up for our master bath. It's so bright and fresh and it manages to cheer me every morning! Now with the addition of green to the room, I thought it would be nice to pick up the same color somewhere else in the space. So, I added this "light fixture" over the tub...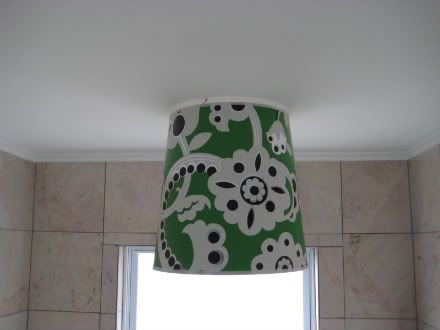 Sorry I couldn't get a longways shot for better perspective, but what you are seeing is our tub area with window and tiled walls. And the light fixture is actually just a lamp shade which I purchased a couple years ago at
Urban Outfitters
for $5!
Inspired by the
vibrant shade
in Liz Lange's Jonathan Adler-designed kitchen, I took a stab at rigging my own shade over an existing recessed light. Using three small hooks, I lined them up to the metal rods at the top of the shade and then screwed the hooks into the ceiling. After that, all I had to do was insert the rods into the hooks and...
Voila!
Instant light fixture! Seriously, it took less than 5 minutes, and no electrical wiring or tools were required. Oh how I love the easy projects...