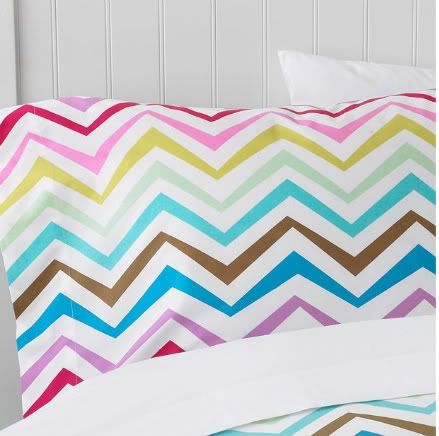 So sorry I haven't been around much this week. I've taken on the final decorating frontier of my house - the master bedroom - and it has been keeping me busy. I purchased a vintage chiffrobe from Craigslist for the bargain price of $75 and have been in the process of refurbishing it with paint and lining paper. Hopefully there will be pictures to share soon! 
(This is how I wish my new armoire would turn out!)
In the meanwhile, I've been thinking about other items that need updating in the bedroom, and first on the list is bedding. White sheets have been my preference for a while, but I believe it's time for a change. And that change is with color and pattern! The selection from PB Teen is pretty fantastic in that regard, with everything from Missoni-esque
zig zags
to a multi-hued variety of the classic
hotel bedding
. In this case I like the classic black, but they also come in aqua, pink, apple green and so on...
Most tempting though for me are the aqua-colored
zebra stripe sheets
, which have been a mission of mine to find ever since seeing a set in the "Sex and the City" movie (do you all remember that scene with Samantha in bed with Smith?)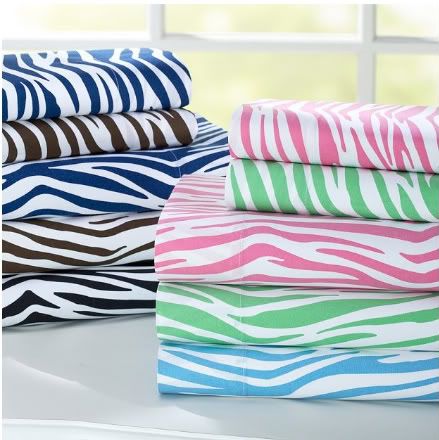 Super cute, don't you think? I only wish they weren't so pricey. Am I wrong that $100 seems like a lot for a teen line? Do any of you have experience with their products, and if so, what do you think?
Any which way, changes are in store for my master bedroom, and I'm looking forward to sharing the results with you!