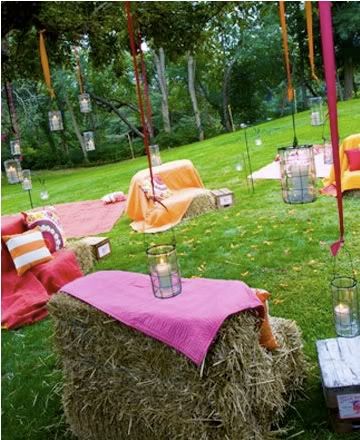 Hay bale seating! So perfect for a rustic outdoor get-together... like maybe a backyard wedding... 
My fiance suggested hay bales for our ceremony seating, and it immediately turned on a light bulb. I was picturing the entire lawn covered in these huge, textured blocks draped in brightly hued fabrics. And then I saw
this picture
, which confirmed that our idea is not
completely
ridiculous! So what do you think? Creative alternative to the standard rental chair? Or too uncomfortable and prickly to force family and friends to sit upon?