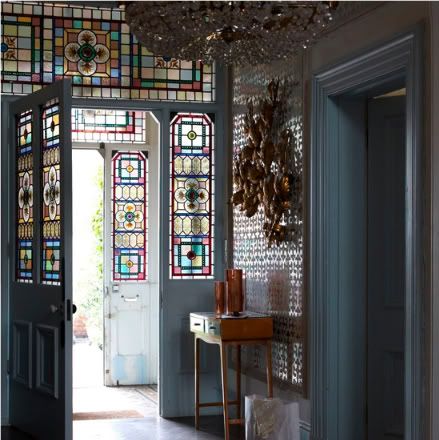 Here's wishing you all a happy weekend! I hope it's full of sun and sparkle, like the glittering foyer pictured above. For now, I leave you with a few links to keep you occupied this weekend:

Anna Sui is the next Go International designer at Target... and the collection is themed after

Gossip Girl

! I'm not sure how much I like most of the pieces (it's a bit too teen for me), but hey, it's Anna Sui and it's fun to look... (via NY Mag)
Do you have a bicycle yet? If you live in an urban area and commute to work (or if you want a real looker for tooling around your neighborhood), then an Electra is for you! I just got the Amsterdam model (

wait til you see it

!

) and it's amazing....
TULLE has such pretty little retro dresses, and for great prices!
Lisa Congdon prints at 20x200... I love the rosy-pink birch forest...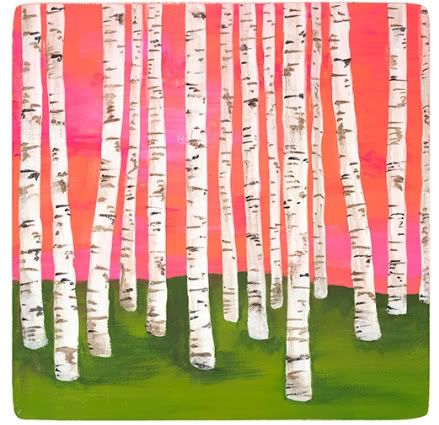 Do you like big, bold 80s vintage jewelry? I do. And Atlantic Vintage (Sea of Shoes' mom's store) has a great collection, like this amazing lion choker...
Can't get enough of the whimsical party ideas at Lolliblog!
And Urban has such a cute selection of rustic vintage accessories, like this little owl pitcher...
And finally, a big reminder: Don't forget to get in your comments for the
GAP 1969 Jeans Giveaway
! You have until 12:00 midnight on Sunday, August 23 to enter. I love all the comments that have been left so far, and can't wait to select winners! Have a great weekend!
(Top image via Living Etc.)