I don't typically share too much about my work here, but this space is just too cute not to show off! At
Terrain
, we have this wonderful historic mushroom hut that is available as an event space. For larger occasions such as weddings, we might use it as an unexpected spot for a dessert table. But what it's really perfect for is a small, private dinner for maybe 10 people. Wouldn't you love to have a little birthday dinner in here with some close friends and family? It's particularly lovely at night when it's lit by candlelight and the breeze is blowing in. Here are a few shots from a special dinner party I put together recently...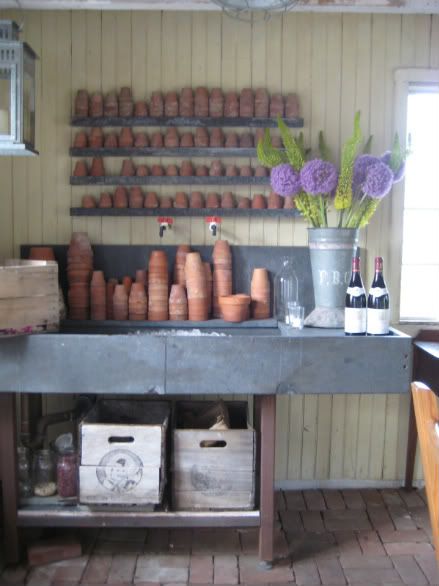 Our potting sink, but cleared out so we could fill the basin with ice and use it as a makeshift wine cooler...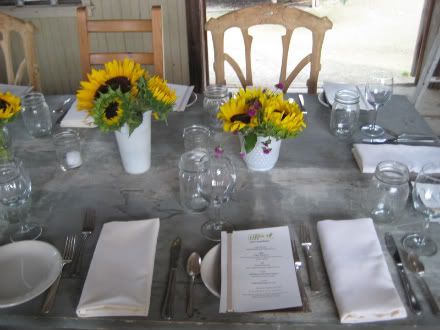 Casual arrangements of sunflowers in white hobnail vases...
Mismatched side tables for holding wine glasses and pitchers of water...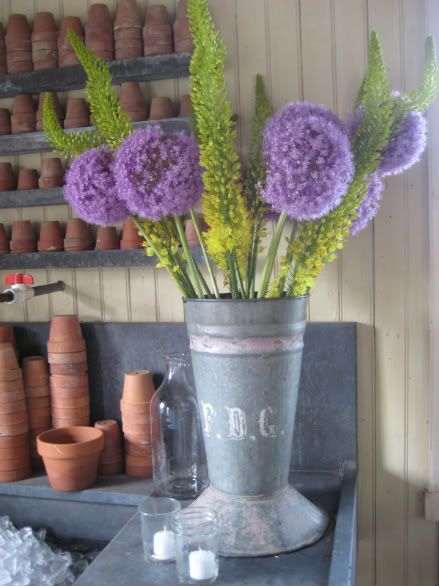 And you can't not have an eye-catching arrangement of bold flowers - when I saw these alliums at the flower market I knew I had to have them...
(All images by Elizabeth Nettles)