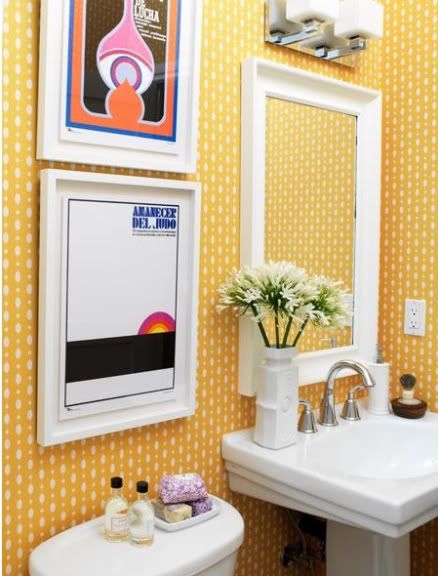 I have been trying to figure out what to do with
our master bathroom
for the longest time. There is nothing wrong with it, but I find the color palette a bit, I don't know...
blah
. I've tried sprucing it up with a fun shower curtain and light fixture, but what it truly needs is a huge dose of brightness. So this
lovely bathroom
, recently discovered over at Canadian House & Home, might be the perfect inspiration. In fact, in a couple weeks I might be unveiling its exact doppleganger. Some egg-yolk yellow paint, a simple white stencil, a couple mod prints placed in gallery frames, a few playful white knicknacks - it should not be too hard. And don't they say imitation is the best form of flattery?